Made In Yorkshire
All shoes are produced in our workshop in the heart of York, North Yorkshire.
Hands Not Machines
We use time honoured techniques to craft each pair of shoes by hand.
Designed By You, For You
We provide a full bespoke service so each pair of shoes will be unique to their owner.
In the summer of 2011 I arrived at the Via Dei Michelozzo, south of the river Arno in glorious Florence. Located on the Piazza Santo Spirito I began a four year apprenticeship to learn and master the art of bespoke shoe making under the tutelage of Roberto Ugolini the venerable Italian shoe maker.It was here that I learnt my bespoke shoe making craft following time honoured techniques and traditions. The shoes I make for my clients are handmade personally by me with no use of machines whatsoever.
After working and living in Florence's thriving artisan quarter, I returned to my home city of York. Following on from private recommendations, spread by word of mouth, I have been able to open my own showroom. This is located on the winding, cobbled streets in the heart of York, a stones throw from the Minster.
I am building up a loyal client base and always provide a personal service, whereby appointments can be made at your convenience, in pleasant and friendly surroundings. Being based in Yorkshire and outside London, I am able to provide finely made foot wear (I also make bespoke boots), at reasonable prices. I regularly travel to London to carry out fittings and only make a modest surcharge for this service.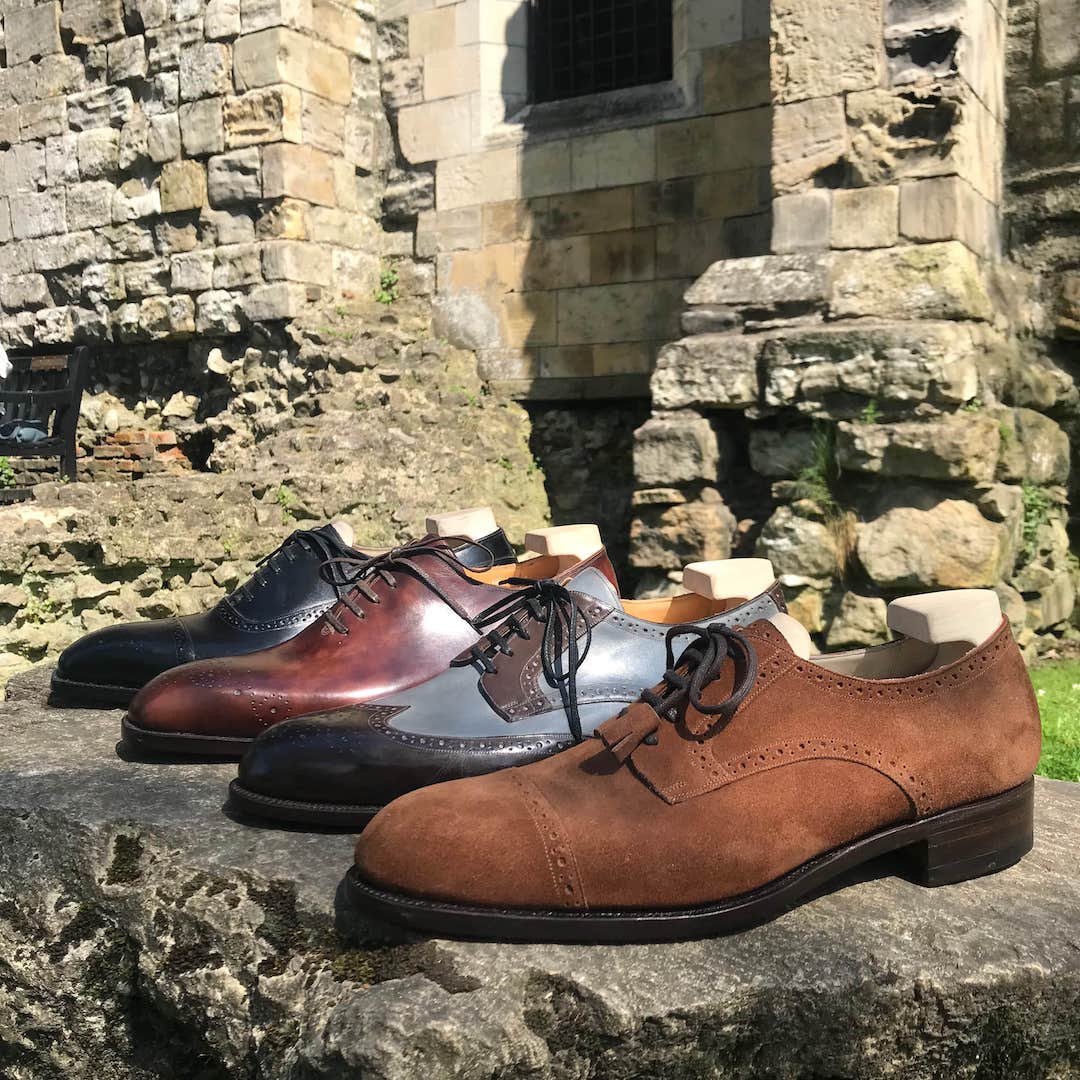 Incredible Quality
---
"I recently purchased my first pair of shoes and was extremely satisfied with the quality of their products and high level of customer service. Was a pleasure to be helped by Louis who was more than helpful, efficient and knowledgeable and made the experience remarkable"
---